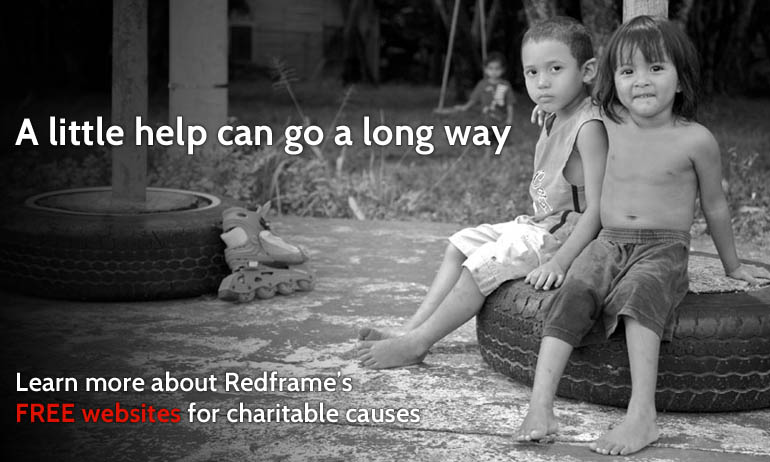 Redframe Gives Back
We want to give back to the community that has given us so much
Free websites for charitable causes
There are too many charitable causes in this world doing great work that goes unnoticed. Redframe wants to help remedy that situation. We believe that by helping charities build a web presence, we can help bring in more donations, volunteers, and resources for their cause.
Do you have a great charitable cause that could use a website to help get the word out? Just tell us a little about yourself and your charity, and there is a good chance that we will be happy to give you a FREE full-featured Redframe website. It's that simple.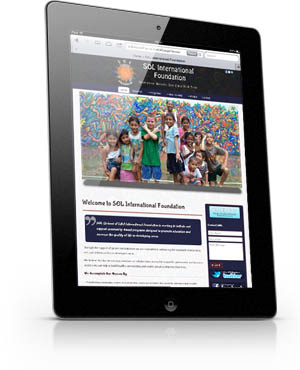 What we offer your charity
You'll get a fully functional Redframe website, where you can create the web presence that your cause needs. Our terrific support team is also at your disposal to provide help and direction. We will regularly be featuring charities that use Redframe websites on our own site and blog, bringing deserved attention to your cause.
What your charity can do
Your Redframe site includes all the tools you need to create a cutting-edge web presence. You will be able to enhance your message with photo galleries and slideshows, stay connected with your social networks, and raise money and collect donations.
A portion of all Redframe sales go to charity
In addition to giving away free websites to charitable causes, i-magination.net (the parent company of Redframe.com and ifp3.com) is proud to donate 2% of our pre-tax profit to local and international charities chosen by our staff. Keep an eye on our blog for announcements about which charities have been awarded.